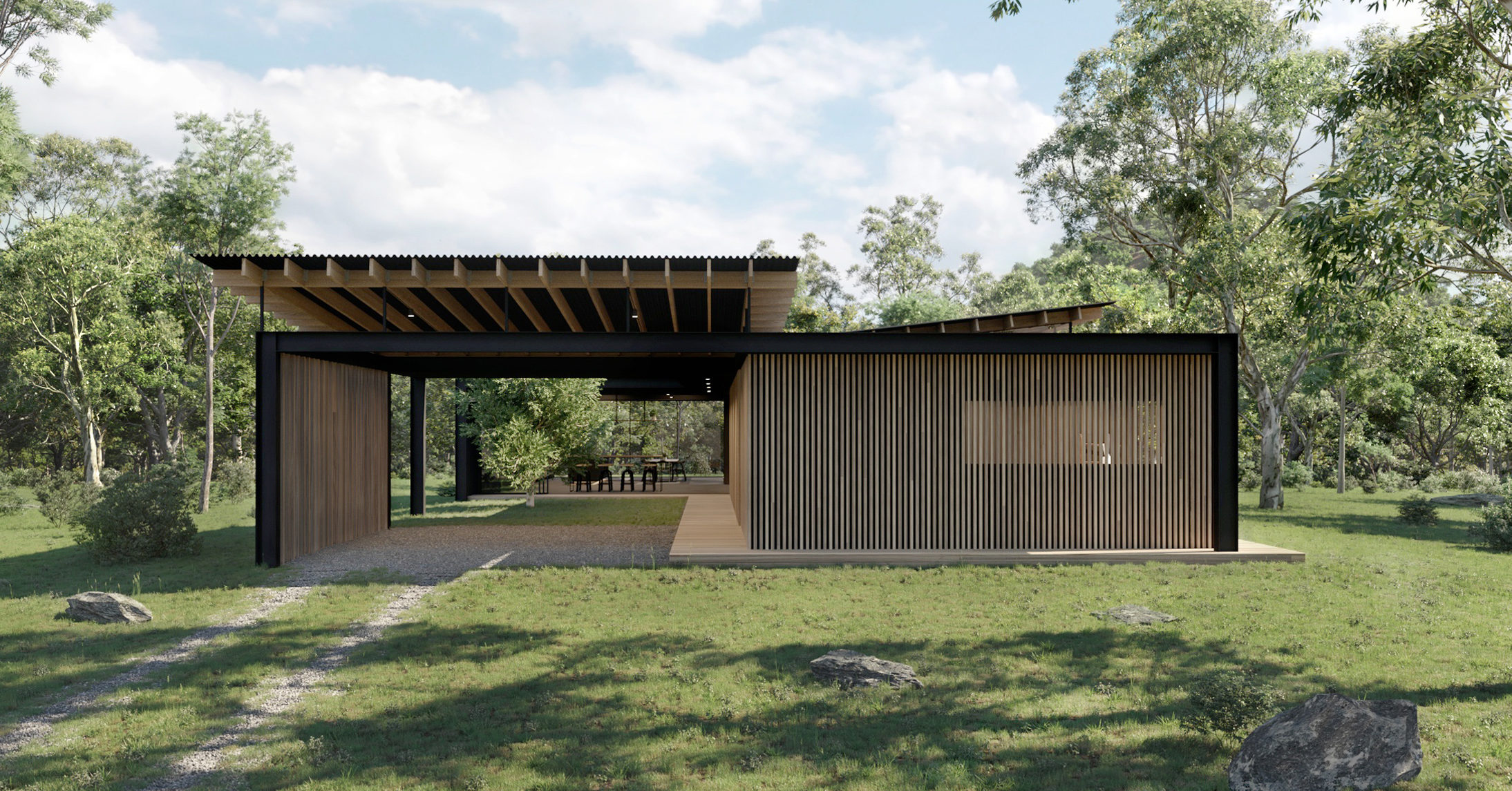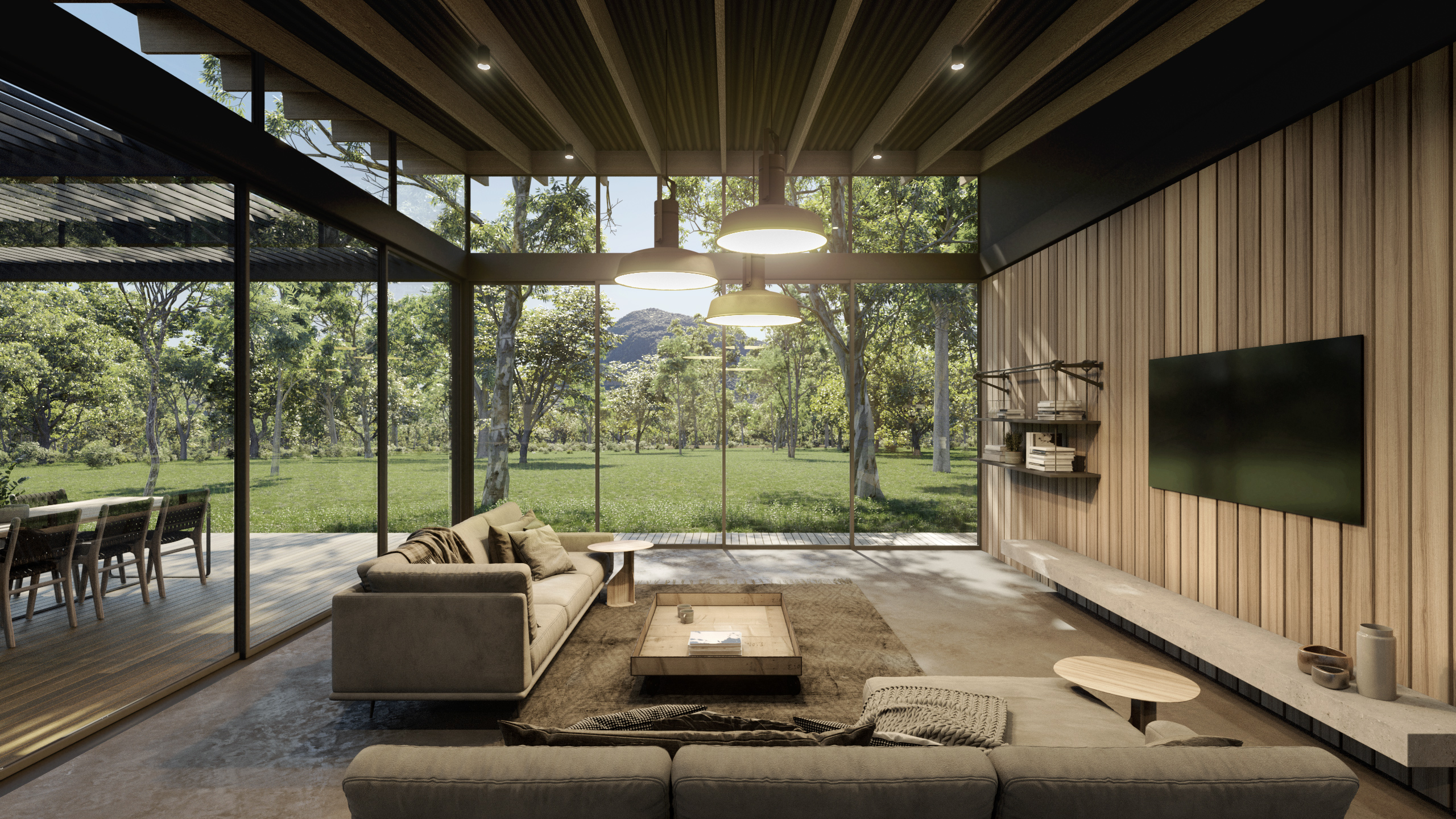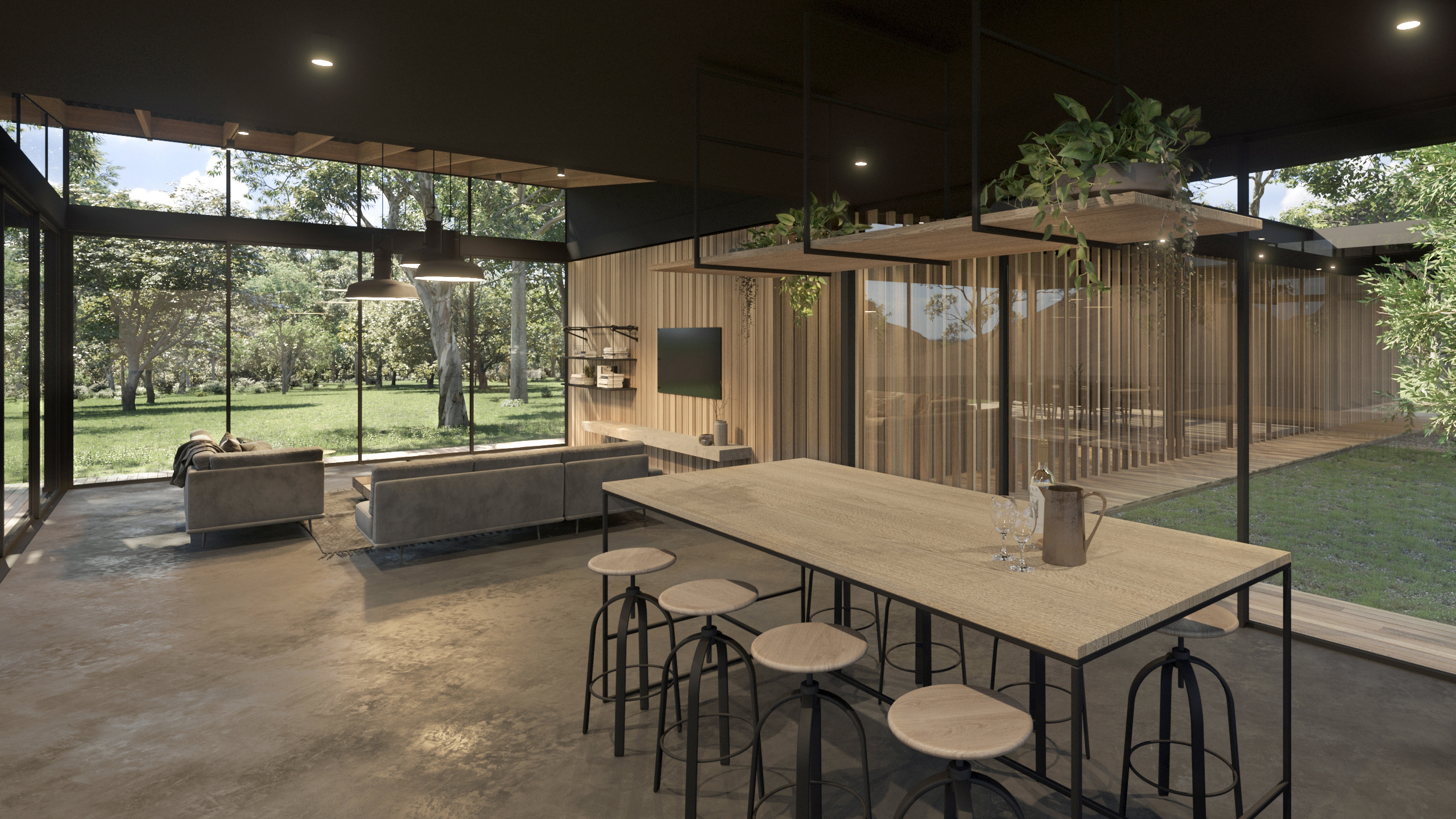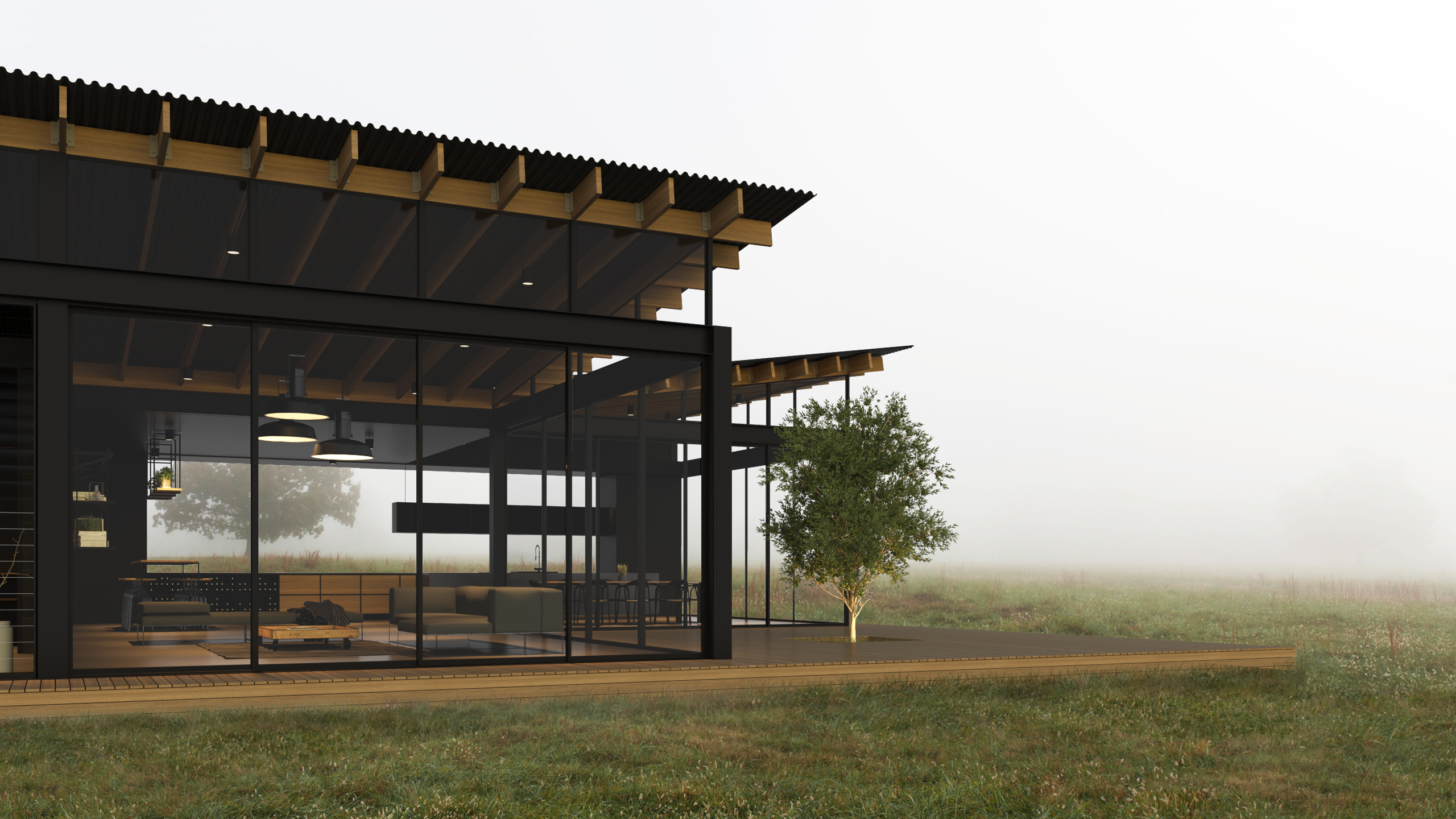 EXPOSED FORM CONCEPT
CONCEPTUAL DESIGN
The idea for this design emerged out of experimentation with exposed materials, bringing a house back to its open raw form. Designed for a rural setting with industrial influence, the house seeks to create a unique connection between indoors and outdoors.
The entrance leads past an open carport down a boardwalk separated by timber columns. The idea was to keep this whole walkway open externally but allowing the 'internal side' of the walkway to be secure by separating with fixed timber columns. Each room has external louvre doors on the walkway side allowing breezes to sweep through the home easily.
Each part of the house is completely naturally ventilated and zoned for its usage with an external outlook from every room. A feature courtyard tree keeps it simple as the rural acreage is all around, there is no need for lots of landscaping.
The main zone consists of a bar, kitchen, dining and living. This area is designed for entertaining and relaxation and can be completely opened up on all sides. Recreating a brewery/winery feel within a residential setting was something we loved as we make home brew beer.
Down the 'internal side' of the boardwalk one can access the bedrooms, bathroom and laundry zones. High raked ceilings with operable clerestory windows allow heat to escape quickly and increase the amount of natural light. Large eaves provide shade from the northern sun in summer but allow the sun to reach deep inside the home and warm the concrete floors in winter.
By leaving materials exposed we could minimise additional materials and labour in the house, making features out of the exposed electrical wiring and plumbing pipes.