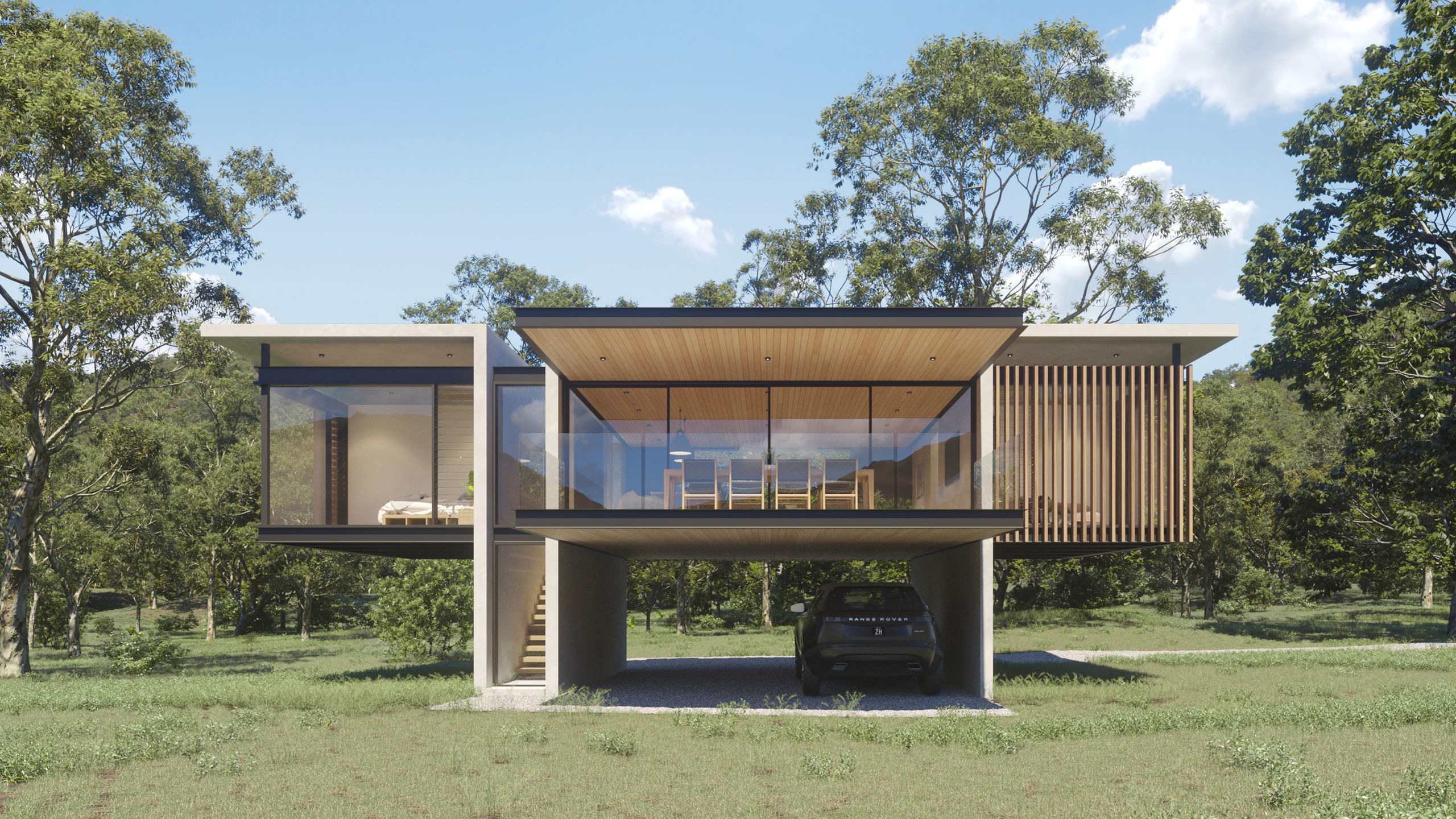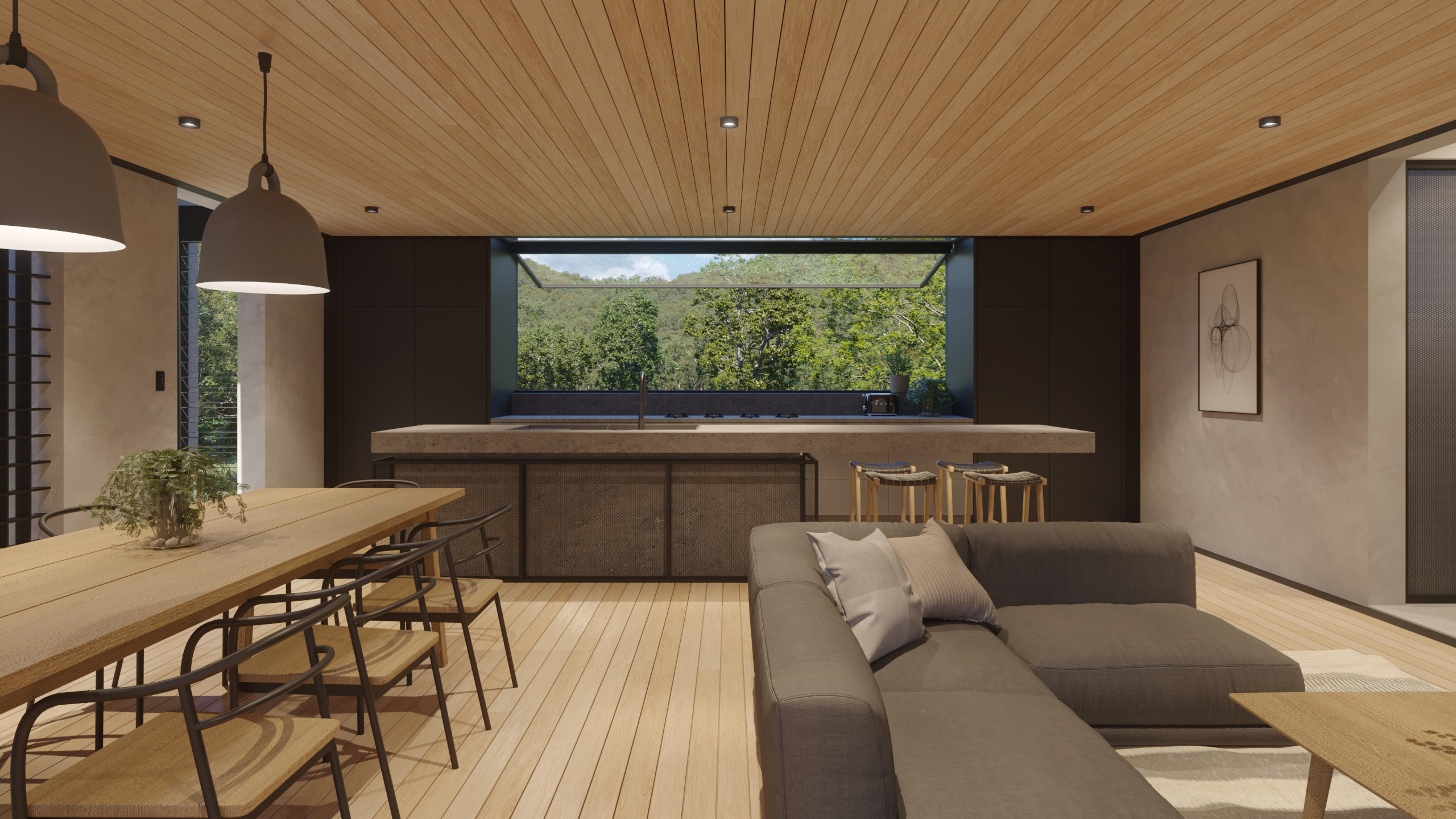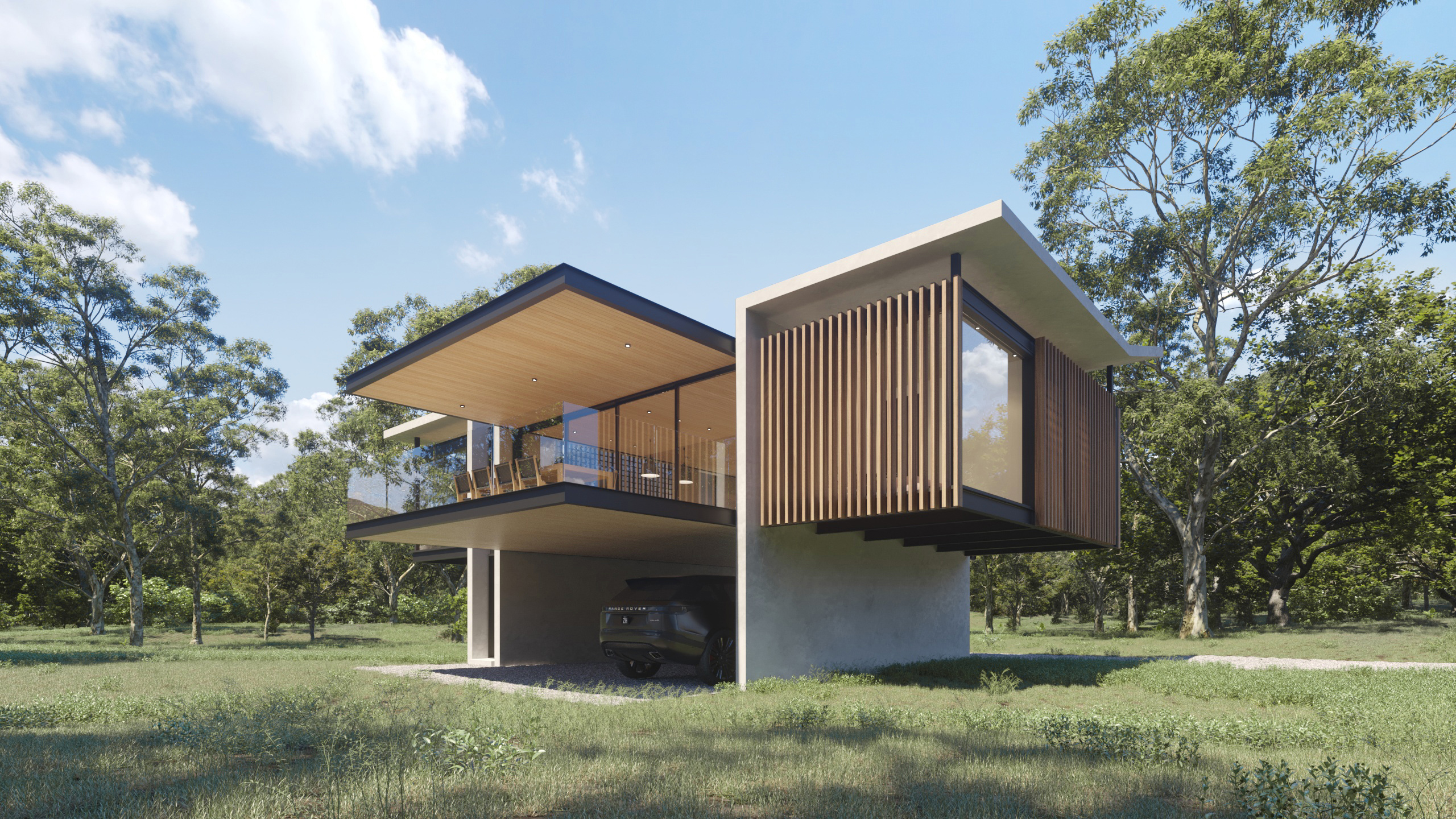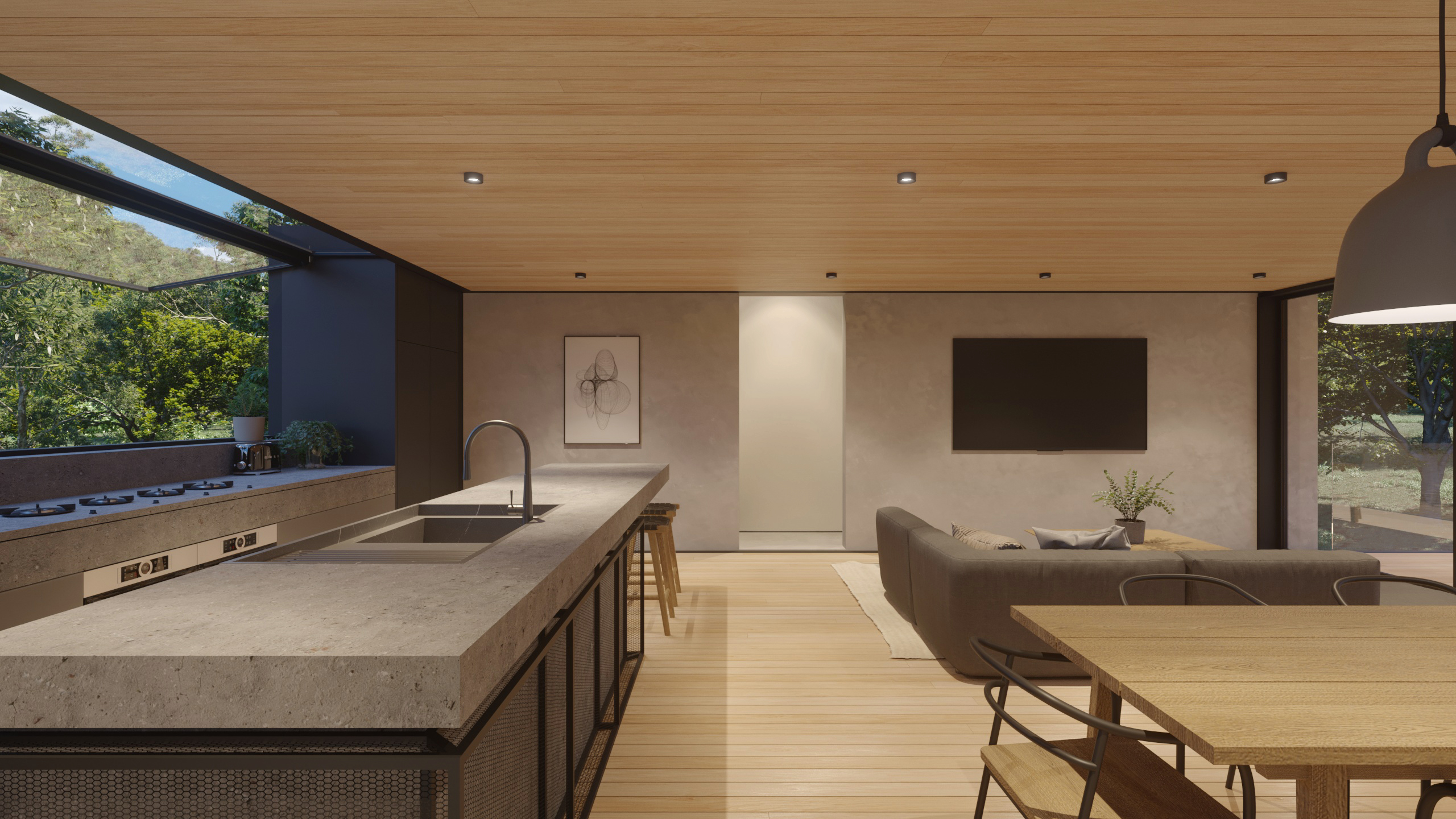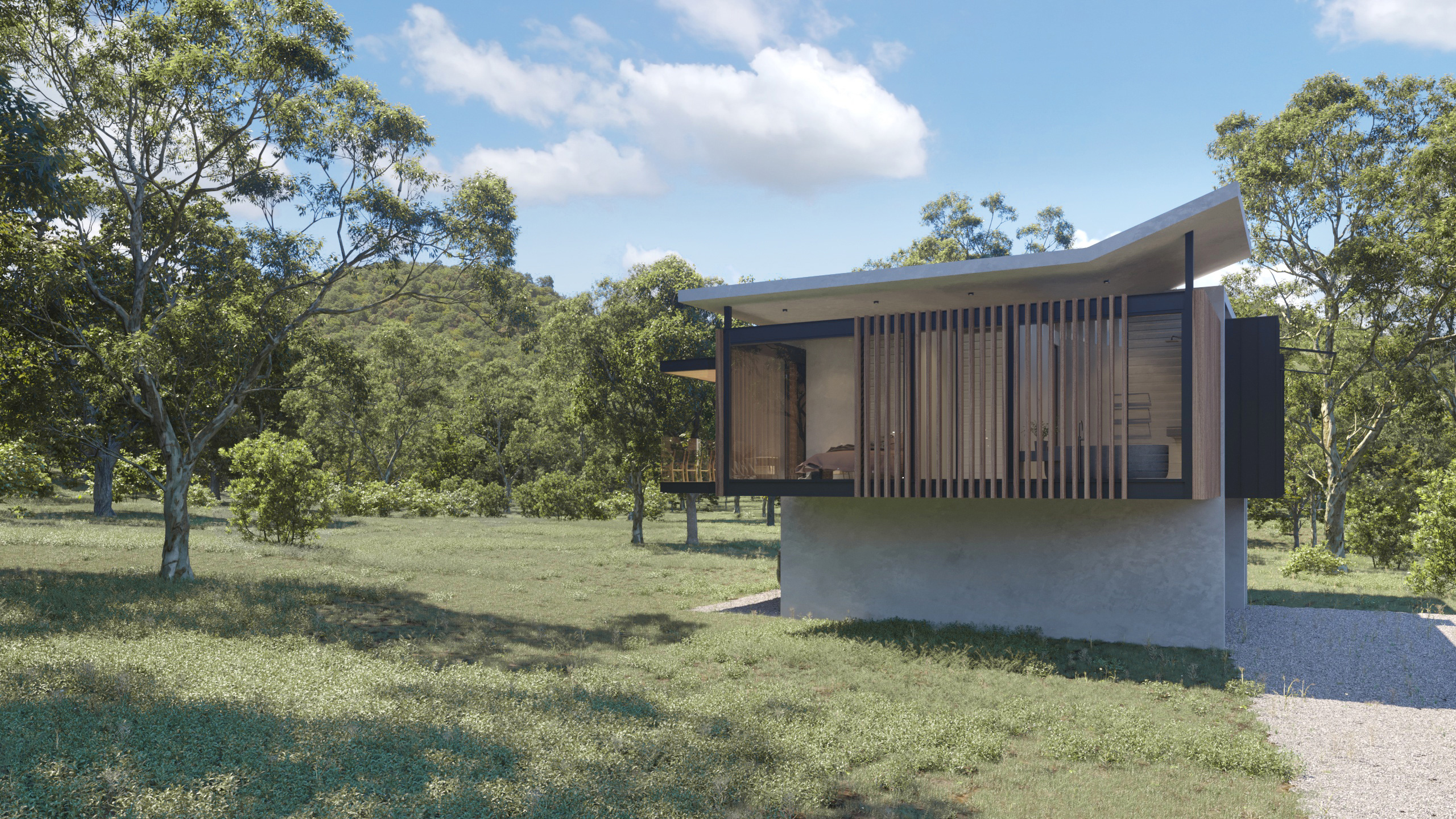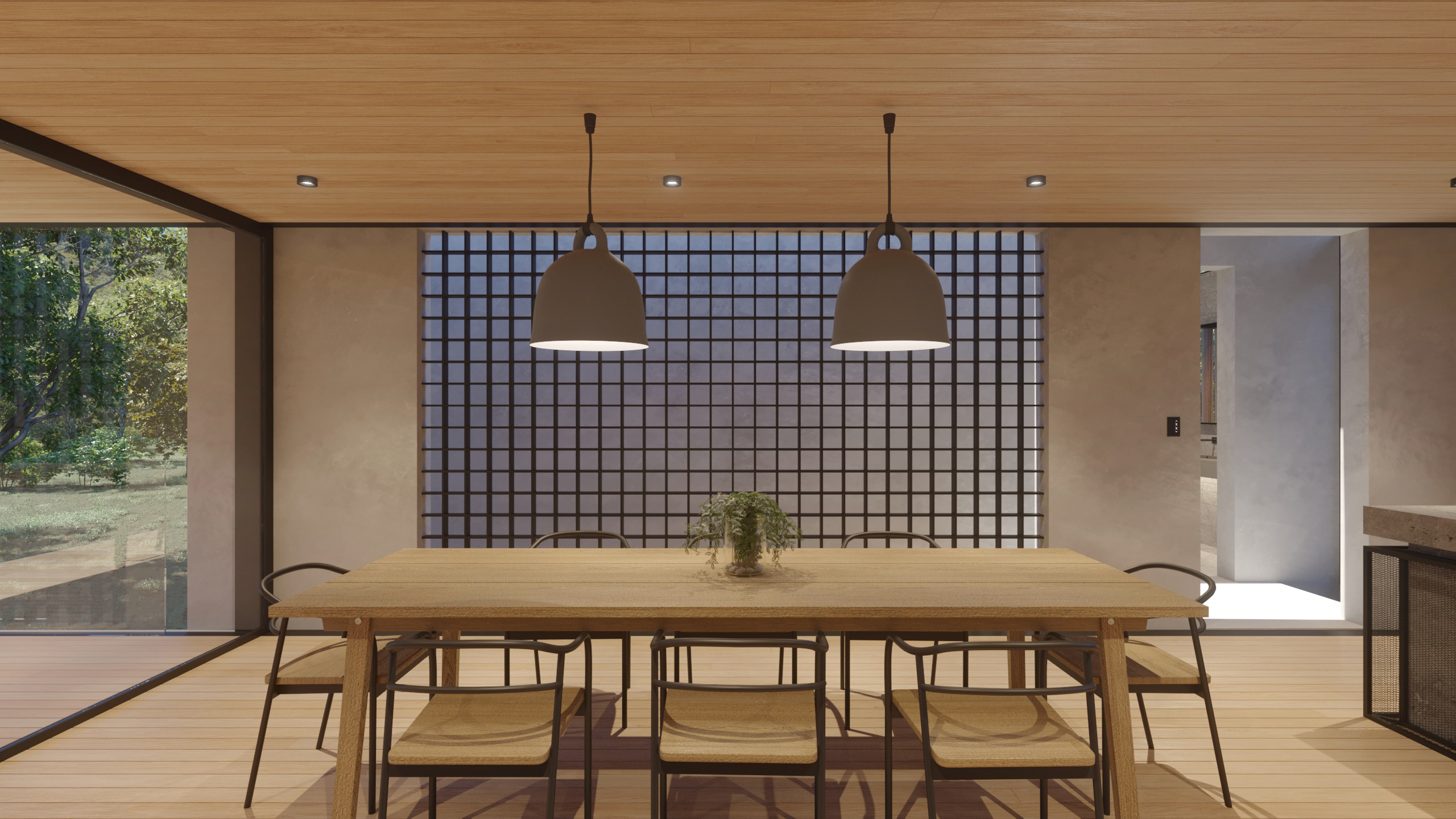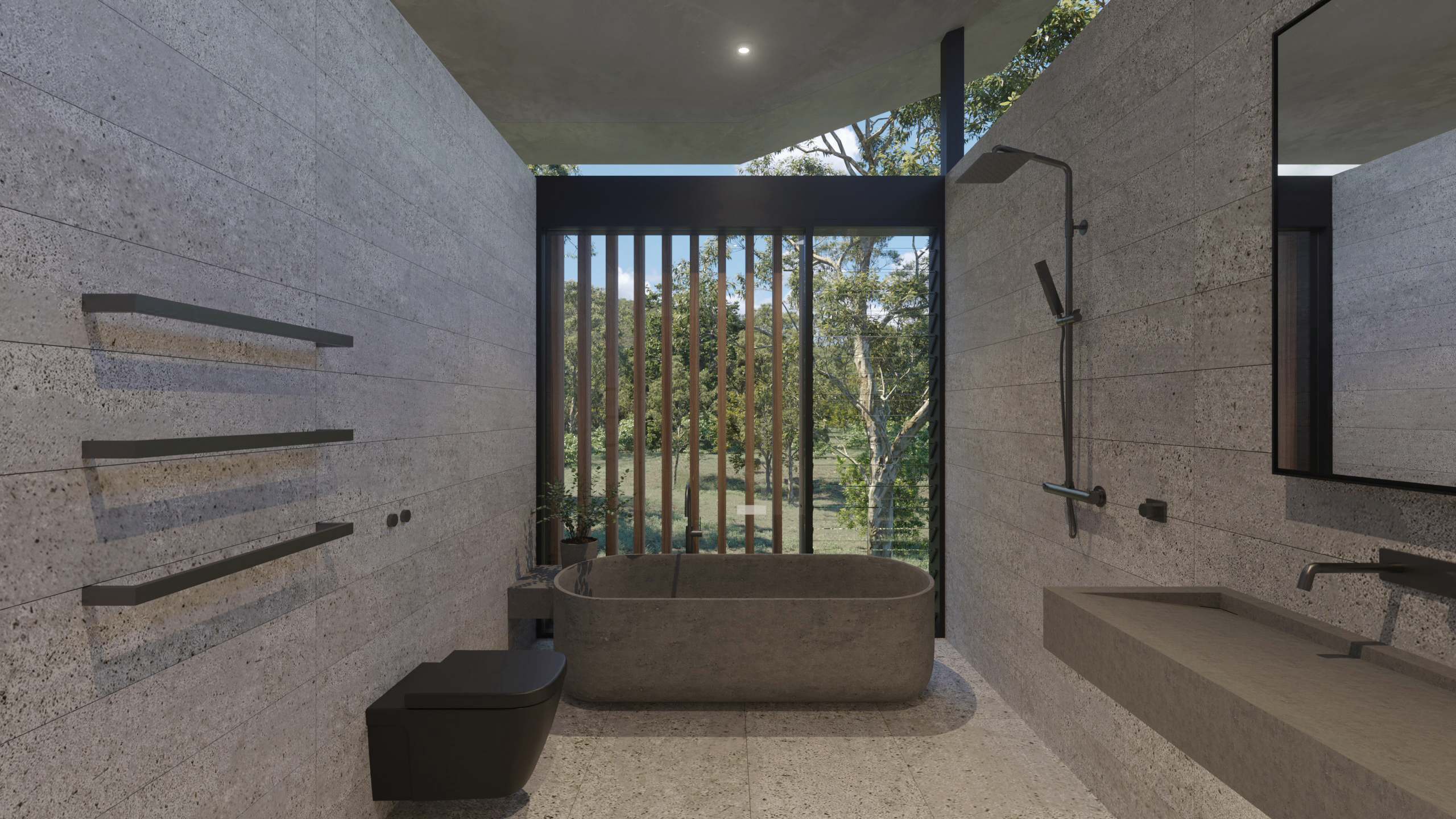 MODERN QUEENSLANDER
CONCEPTUAL DESIGN
The Modern Queenslander gives a new take on the traditional Queenslander design style that has been tried and tested for this type of site and location. Working with the natural topography, this concept utilises concrete panels which the cantilevered structure balances on, keeping the main floor level high and dry above the flood prone site.
The house design is quite conservative in size, incorporating only essential rooms. It is broken up into 3 zones, the 2 outer zones as sleeping quarters and the inner central zone for living which is very protected on all sides to be the most comfortable part of the house.
The high set design makes the most of natural ventilation by providing cross flow underneath the house, capturing breezes and allowing heat to escape via strategic window & door placement. Large verandas, eaves and vertical timber screens provide shade whilst the concrete structure provides thermal mass for cooling in summer and heating in winter. Suitable for the harsh Australian bush environment this passive design is comfortable all year round.